Mike Childress Desert Racing
|
home

E-Mail Me and Visit my links
Let me know what you think! Get in touch via email at :
Like this website? Would you like one too?
click on the text below to visit my site
click on image to check out our online catalog
or give us a call at
(760) 244-2626
nutritional supplements
try 'em, they're awesome !
For complete race results and points standings, click on the link below and go to "off-road"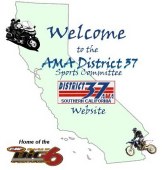 Visit the web site of
A Few Good Men

Check out all the race information and photo galleries at:
Visit the most complete Off-road site anywhere